Swedish Center for Digital Innovation
"Our vision is to be an internationally leading center for
digital innovation, which is acknowledged for its academic excellence,
educational engagement, and societal impact."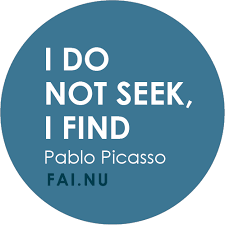 SCDI participated with an opening keynote at the annual gathering of FAI, the association for archival work in Stockholm. The session focused on how digital maturity needs to increase in the public sector, and how this may be facilitated through…
https://scdi.se/wp-content/uploads/2019/10/download-1.png
225
225
Johan Magnusson
https://scdi.se/wp-content/uploads/2017/10/scdi_logo_transp2-300x138-300x138.png
Johan Magnusson
2019-10-22 11:16:43
2019-10-21 11:18:44
The annual Archives conference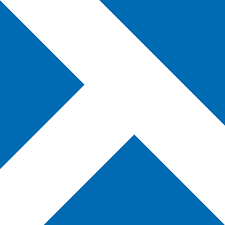 SCDI participated with a keynote and management briefing at the Swedish Transport Agency in Örebro. The discussion focused on digital maturity and the balancing of innovation and efficiency.
https://scdi.se/wp-content/uploads/2019/10/download.png
225
225
Johan Magnusson
https://scdi.se/wp-content/uploads/2017/10/scdi_logo_transp2-300x138-300x138.png
Johan Magnusson
2019-10-21 20:12:45
2019-10-21 11:14:48
SCDI @ The Swedish Transport Agency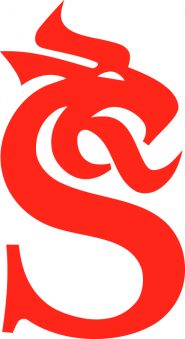 On October 25th, SCDI phd-candidate Jwan Khisro will defend her Licentiate thesis at MidSweden University in Sundsvall. After this, she will continue working towards the PhD with projects in VGR, Sundsvall and other collaborators with SCDI.
https://scdi.se/wp-content/uploads/2019/08/Fristaende-drake_Röd-185x339.jpg
339
185
Johan Magnusson
https://scdi.se/wp-content/uploads/2017/10/scdi_logo_transp2-300x138-300x138.png
Johan Magnusson
2019-10-18 10:45:43
2019-10-18 10:45:43
New Licentiate thesis from SCDI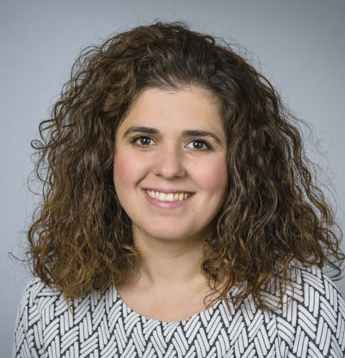 Taline Jadaan will present her phd thesis on the emergence of digital transformation at the University of Gothenburg on October 25th. The thesis will be discussed by Professor Tina Blegind Jensen, Department of Digitalization, Copenhagen Business…
https://scdi.se/wp-content/uploads/2018/07/TJ.png
358
345
Johan Magnusson
https://scdi.se/wp-content/uploads/2017/10/scdi_logo_transp2-300x138-300x138.png
Johan Magnusson
2019-10-18 10:42:08
2019-10-18 10:42:08
New PhD Thesis from SCDI

Dina Koutsikouri from SCDI participated at the Metting Point HR with an opening keynote on digital transformation from a research perspective. In the keynote, she leaned on a current research project studying agile transformation at Volvo Cars.…
https://scdi.se/wp-content/uploads/2019/05/university.png
147
400
Johan Magnusson
https://scdi.se/wp-content/uploads/2017/10/scdi_logo_transp2-300x138-300x138.png
Johan Magnusson
2019-10-17 10:33:56
2019-10-18 10:37:34
SCDI @ HR & Robotics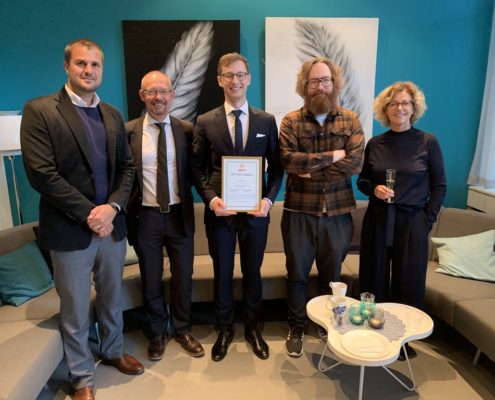 On September 27th,  doctoral student Vasili Mankevich successfully defended his doctoral thesis on the topic of Digital Innovation Management. Jan Recker (Chaired Professor for Information Systems and Systems Development, University of…
https://scdi.se/wp-content/uploads/2019/10/good-photo.jpg
768
1024
Daniel Nylén
https://scdi.se/wp-content/uploads/2017/10/scdi_logo_transp2-300x138-300x138.png
Daniel Nylén
2019-10-15 14:12:07
2019-10-15 14:14:56
NEW DISSERTATION FROM SCDI